Best free - must have android Applications Listing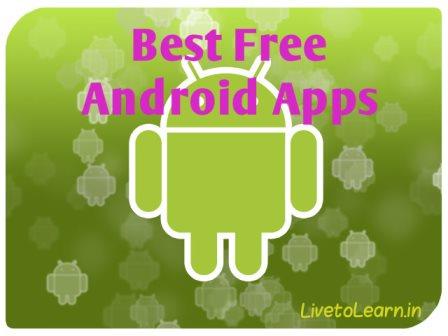 Here I am listing ad-free android applications that are I enjoyed personally.
Completely Free

No advertisements

User-friendly

Good user interface
Keep remember everything and become perfect

Schedule everything

Beautiful interface

Sync with Google Notes, Google Tasks
Connect to PC via Wifi and explore all the drives

Transfer files using Bluetooth, Wifi, LAN

Backup installed applications in your android

In-built Photo Gallery, Music Player, Video Player

Explore root files in your android mobile

FTP, SMB Support

Compression, De-compression Support (Zip)
Who said texting in touch mobile is very hard?, Try this Google Keyboard.

Gesture typing

Better word suggestions, Voice input
No need to explain more about these applications, must have apps for every android user.

Google Maps provides amazing navigation support

Gmail for everyday use - best free e-mail service
Create and edit Word, Excel, Powerpoint files on the go.

Integration with Google Drive

Google offers 10 GB extra Google Drive storage for 2 years to whom using this app.
Active scanning

Firewall, Call Block, SMS Block

Privacy Advisor

Anti-theft better tracking support for lost mobile

Recently avast introduced premium version separately, but no need to worry about it. Because free version has all the necessary features.
Very Useful PC Suit App

SMS Backup, Conversations

Connect to PC via Wifi, Bluetooth or USB, reply to friends from PC.

File Transfer, App installation

Backup your call log, SMS and all files.