Is your Pen drive / Hard drive affected by Virus?
All the folders & files are missing?
First, scan your Pen drive / Computer completely using the latest updated Antivirus software
Even after scanning, you may not see the folders, but it may be hidden.
To restore these folders follow the below steps.
Open command prompt (Press Window key + R)
Type : cmd
Switch to the affected drive (USB Pen Drive) root directory.
For example here N is my pen drive letter.
In command prompt, type N:
Then type the following command :
attrib -r -s -h *.* /s /d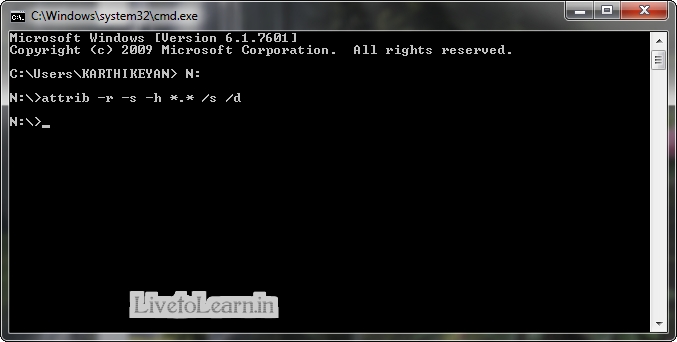 That's all.
Now open the drive, you can see all the folders & files.