Unlimited Free SMS to India
There are many websites which provides Free SMS service to Indian mobile numbers . All these service have some restrictions and your messages will be with advertisements until unless you pay a small amount to them. But this application provides a nice Java interface in shape of a tool by which you can send unlimited free sms to India in Seconds that to without ads and visiting some websites.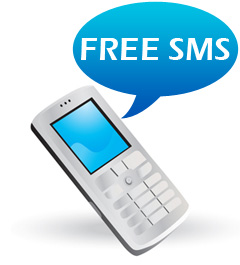 Actually Jubin Free SMS tool uses Way2sms services to send the SMS. This tool provides an interface which allows you to send SMS without going to their website. Just start this application and start sending SMS.
Here are some unique features of Jubin Free SMS tool
• Send Unlimited Free SMS to India
• Send Group SMS with a single click
• Send message without any character limit
• Message receiver will get sms from your mobile number
• Phone book options to save your frequent contacts
• In built connection error detector in tool
• Very easy to use
Update :-
Now it's available as way2sms apps in Codeplex for
Desktop/Laptop PCs - Windows/Mac/Linux
Android phones (>=ver2.1)
Java(J2ME) enabled phones
http://way2smsapps.codeplex.com/